I've been working professionally as a child/family counselor, with infants, grade school kids, teens and parents since 1998. My Naropa Master's thesis was on the theory of attachment (based largely on Mary Ainsworth) and how to help children develop a secure attachment to feel self confident and loved, where there is a balance of not being over or under involved in daily life of the baby/child.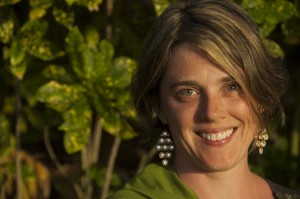 I also work with women help them connect with their life purpose in relationships, career and businesses via my business Inspirational Oasis.
Children and family professional experience:
In-home parent support provider in Santa Cruz, CA and Boulder, CO area
Counselor for children and adolescents in-patient psych unit at Children's Hospital
Child/Family counselor for school based elementary kids and their families
Lead Live-In Counselor/Houseparent for teenage girls in Santa Cruz, CA
My professional credentials: Master's degree in Buddhist Psychotherapy from Naropa University 2004, graduate of Psychic Horizons Center intuitive reading/healing and teacher training course in 2010. And in helping bring fun to my work, a graduate of Bovine Theater's school of Improv Comedy in 2012.
I began Intuitive Parenting Coaching as I deepened into the wisdom that my purpose and gift is to help people understand themselves at the soul level and how they interact both positively and negatively with themselves and others.
I see the psychology and inner workings of each person with great clarity through my intuitive gifts. So, of course, I am passionate about helping others see themselves with the same clarity. This is most helpful in family dynamics because there is so much subtle energy happening. It can feel impossible to get to the root of any challenge or really know your OWN truth as a part of that family.
My main philosophy is that we all have an awake, brilliant, beautiful spirit that is available at any point to shine through. Sometimes clouds roll in and we need support to reconnect with the light within ourselves and our family. I see my role as helping you clear the clouds so the light can shine and you can once again feel clear, whole, and fulfilled, as well as understand the spiritual lessons on your path of parenting.
I am not here to steer your ship as you journey through parenting. I won't tell you exactly what you should do now and in the future. No one else can know what's best for you and your family. I can do an excellent job at clearing away the energy of confusion, doubt, self aggression, so you as a mother, and each of your children, can create a clear, wise, brilliant path from your own bright light guidance.