I work with moms around the specific stages and challenges of the early years of parenting. We will come up with priorities, goals, practices that serve the whole family to have greater peace, love, confidence, joy and balance.
We will look at the questions around, Am I doing this right? Am I doing enough? How can I find my sense of identity and self in this journey? Why in the world does my child do what he/she does (tantrums, illnesses, anxiety, isolation, anger) or doesn't do (like sleep, eat, listen)? Why is my child triggering such difficult things in myself and/or partner?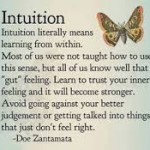 We will explore intense emotions that arise, help define your values so you can create your family life according to these values (not other's values/ideas), relationship issues, define your boundaries with your family, friends and your child(ren) to help you feel safe and have greater peace.
Sure there are books, videos, workshops that offer great assistance to help you get a better sense of what's needed at this new "mommy job", but you have to sift through many and take gems from each to compile your truth. Funny enough (ironic laugh inserted here!), it's the time where you'll have the least free time to acquire the knowledge you'll need to sort everything out.
This is why I'm so excited to be on your team. Very quickly I can help validate what is working great, what's not working and why, then come up with a co-created vision and plan of action to align each person in their emotional, mental, spiritual, physical needs so peace and balance can be the foundation on which confidence grows.
I offer sessions by phone, at my office in Louisville, CO or at your home in Boulder County. $125/session
Email me at lisawitteris@gmail.com to schedule a free consultation today.