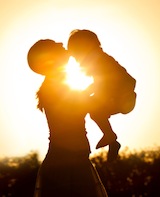 Lisa Witter, MA – Intuitive Parenting
After working with families and kids from all walks of life, I know one thing for sure: parenting is challenging, even in the best situations. Now that I'm a mom, I feel even more passionate about offering support to help families have more peace and less struggle.
Will you resonate with my work? Here are my core values for this website.
Parenting is often isolating, but no need to go this journey alone! I offer my 15 years experience of family/children's therapist, intuitive counselor & teacher, parenting coach, caregiver and mom to help you navigate the journey through effective, grounded parenting solutions, along with tools to allow your innate wisdom to shine.
You might be thinking…I've read books and tried many things, why would your approach be helpful?
Lots of books or blogs make parenting complicated. I make it simple.
Unlike other resources, it's not about keeping fragile kids from being broken. It's about helping innately strong, brilliant kids thrive, about developing trust in our inner guidance as mothers, and about understanding the basics of parenting without untested theories- just grounded practices that I've seen work over and over.
Seriously, good parenting can be boiled down to a few core foundational aspects. I know what works in real life from working with hundreds of kids as a therapist, caregiver and parent coach. Once you have the foundational parenting wisdom down, then you can stop wondering if you are doing it "right". Then, your intuition can kick start through your confidence, clarity and trust.
When you are parenting from a place of trusting yourself and understanding your child, you can parent with greater ease, peace and flow.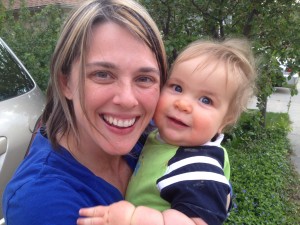 My goal is to help you understand the foundation of parenting and develop your intuition, so you can stop searching for answers outside yourself.
Learn to listen to your own wisdom. Get in touch with your soul level perspective on each family member & what is uniquely best for him/her.
Wouldn't it be great if babies came with a users manual? Well, they do. Their soul/unique identity has all the information needed on how to help them blossom into their amazing selves. I'll help you listen.
Services:
Solutions for behavioral, sleep challenges
For the first years of parenting ages 0-6
Emotional, therapeutic support for mothers
Sessions by phone, at your home or my office in Boulder
Call or email for your free consultation. 303-902-6925 or lisawitteris@gmail.com